Integration Partners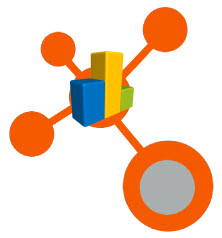 Do you represent a company that has an application that can benefit from integration with a school rewards system? If so, we would love to hear from you.
Benefits of partnering with Pupil Reward Points:
- End users can access their points information without leaving your application. You might even allow students to spend their points via your application.
- Your application can add points based on user actions or events within your application. For example, a third party application that provides quizes can award points for each quiz completed.
- Our partners feature in newsletters that are sent to each of our schools.
Following authorisation, our API provides secure access to the data stored on a school's rewards system. Please note that a school must be using the third party application for us to send an authorisation request.
Please contact us if you are interested in becoming a partner.
Affiliates and Resellers
If you think schools in your area would benefit from adopting our system, why not tell them about us and earn commission? Contact us for more information on becoming an Affiliate.
If you represent a company that would like to advertise and sell our rewards system directly to schools, we will provide a higher amount of commission as a Reseller. We are especially looking for resellers outside of the UK. We are happy to work with international resellers to customise our system to fit the local education system - this includes translation, if necessary. Please contact us for more information on becoming a Reseller.